Take Another Look
Reconnecting with Durham's public art
An Exhibition for Summer In the City 2021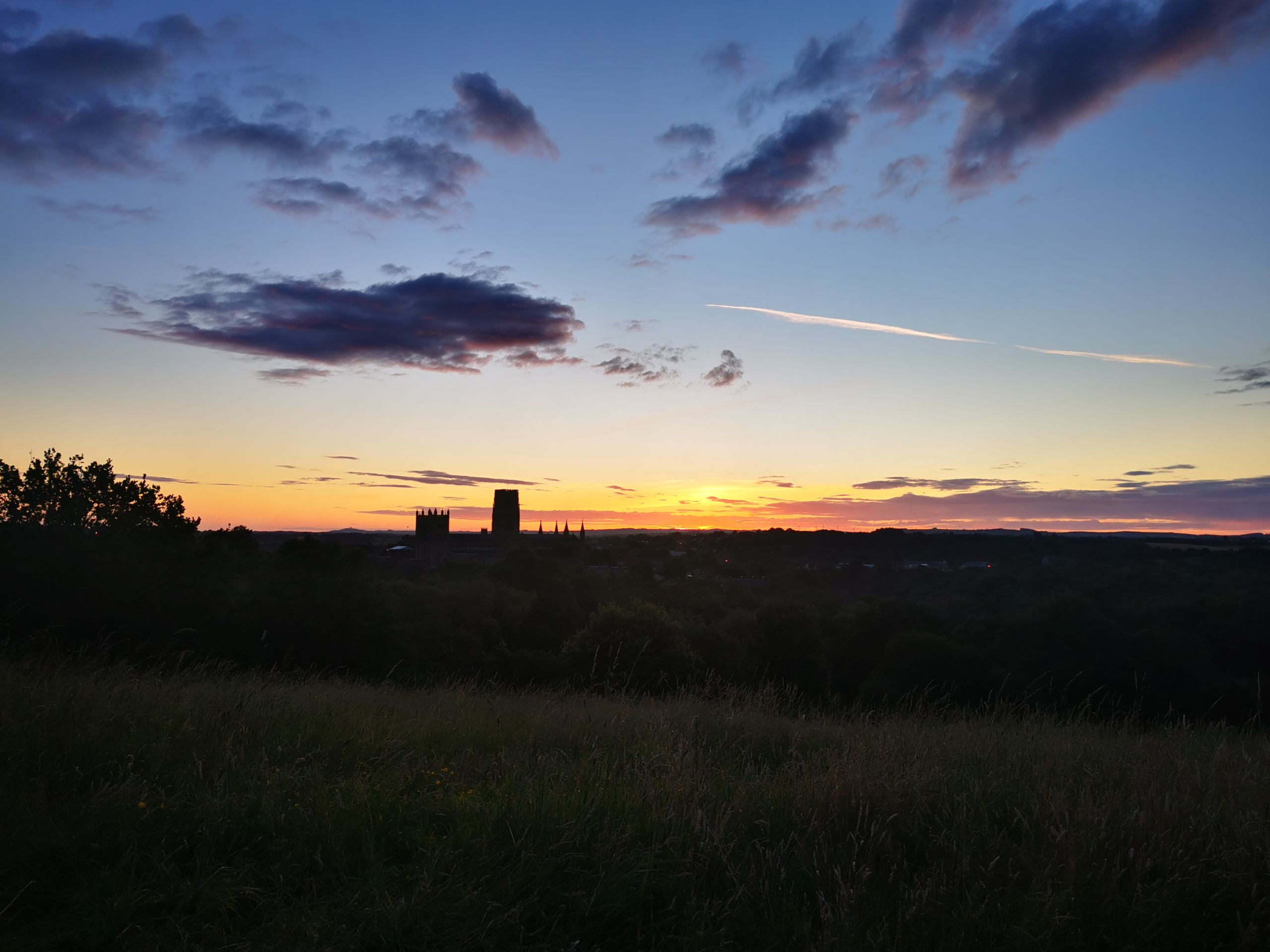 It is news to nobody that the last year has been unusual. But as we are once again able to leave our homes and go out into the world, and we adjust to the new normal, it can be easy to overlook what is around us.
The following stories of this exhibition highlight some of the overlooked gems of Durham. Whilst the castle and cathedral form a UNESCO World Heritage site, the city is home to much more, and we focus on three main locations.
Wharton Park, originally founded in the Victorian era, sits to the north of Durham's train station. Not only does it hold fantastic views of the city, but the various artworks shine a light on aspects of Durham's history - from its founding to the modern day - and how this shapes its public spaces.
Dunelm House, currently the home of Durham University's Student Union, is next to the Kingsgate Bridge (see on the map below). Less than five minutes away from the cathedral, it is a prime example of Brutalism, a vastly different form of architecture. Exploring this alongside the Apollo Pavilion in Peterlee, the artistic value of what is often a misunderstood style becomes apparent.
Steel, iron and copper are industrial materials that may seem out of place in a natural setting. However, in the Botanical Garden (opposite the Oriental museum on Elvet Hill Road at the bottom of the map) sculpture and greenery stand side by side to compliment each other.
The map below was drawn for the Draw Durham project in 2017, encouraging people to explore the city and draw its different landmarks. It is the hope of the curators that this, alongside the exhibiton sections, may encourage the viewer to visit these places and take another look at what they may not have appreciated before.
Now that we can once again enjoy public spaces, we have an opportunity to reconsider what they mean to us.