DU Art Collection

X

ART CLUB!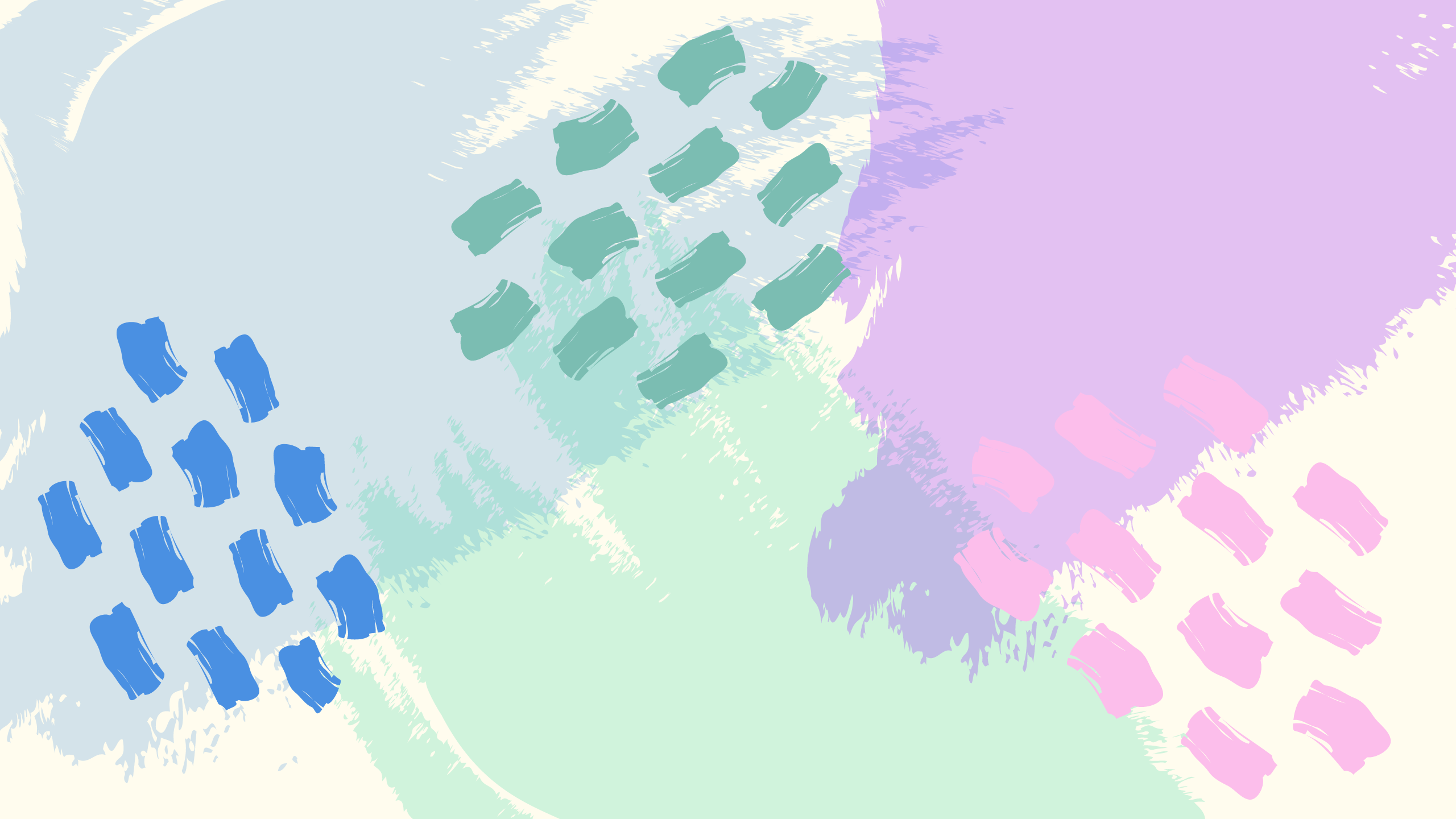 Welcome to Durham University's Art Club
This collection of videos, interactive games and self-led activities will help primary-aged young people to explore artists from Durham University's Art Collection. Explore a world of artists including Henry Moore, Niki de Saint Phalle, Andy Warhol, Eduardo Paolozzi, Bridget Riley and Victor Vasarely.
About the Art Collection

Durham University is home to a significant collection of 20th and 21st century artworks.

The 'Western Art Collection' is displayed throughout Durham University and features prints, drawings, paintings and sculpture. Collection themes include Pop Art, British Modernism, the St Ives Group and mining art. Print-based artworks are one of the collection's core strengths, offering insights into the key printing techniques used by artists, including woodcuts, lithographs, screenprints and digital prints. See some of our collection highlights here.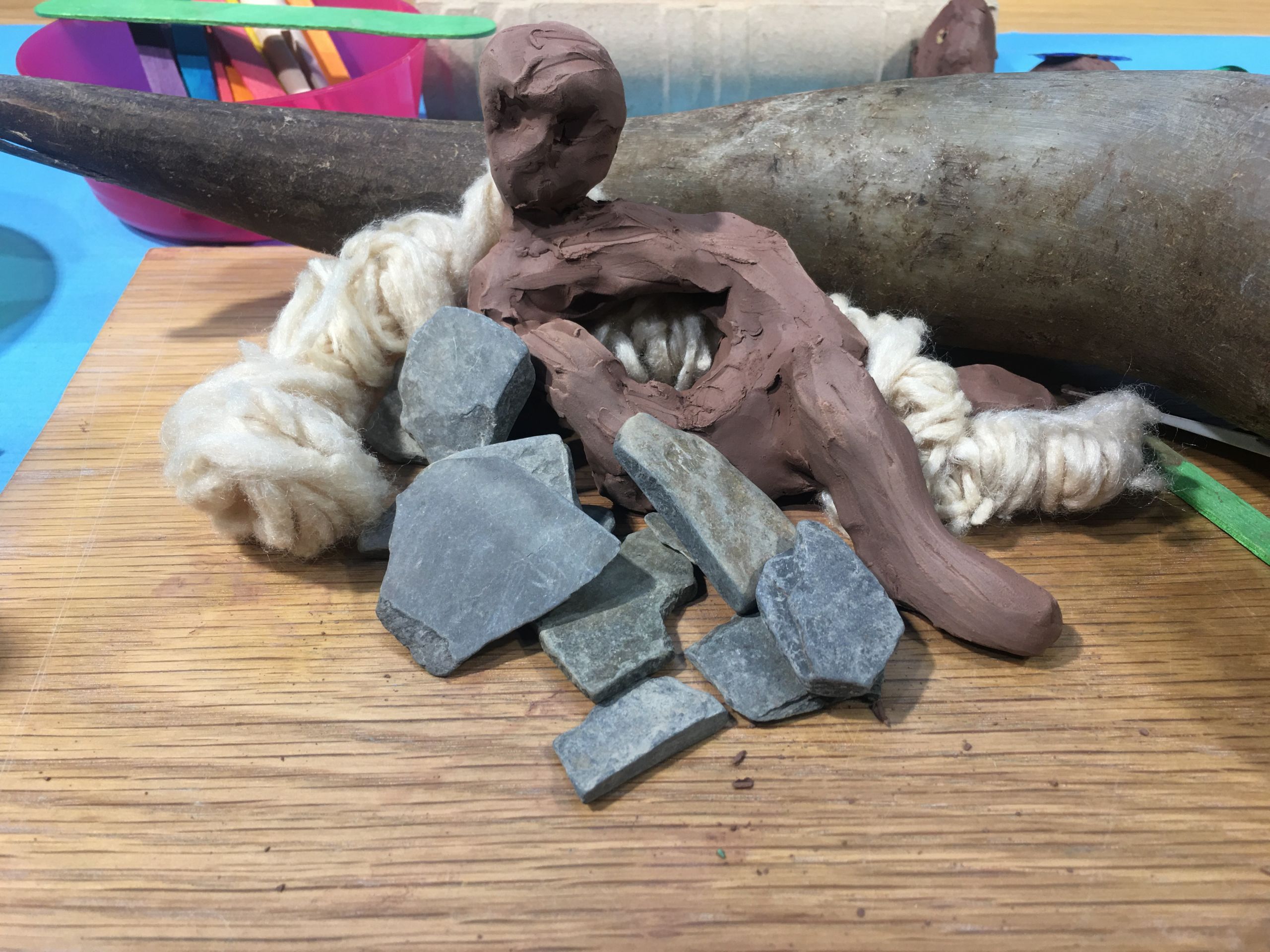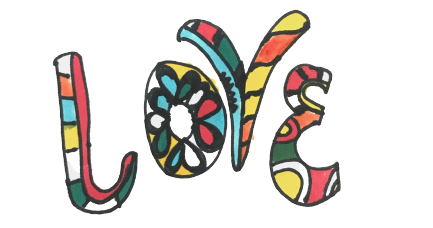 Key words:

Famous Artists, Drawing, Printing, Sculpture, Inventing, Figurative, Abstract, Modernism, Pop Art, Op Art, Colour, Form, Line, Shape, Texture
What you will find in this resource...

1. Sculpt Like Henry Moore...
...and explore sculptor, Niki de Saint Phalle who also drew her sculptures.
2. Print Like Andy Warhol...
...and learn about Scottish Pop Artist, Eduardo Paolozzi.
3. Invent Like Bridget Riley...
...and make Op Art in the style of Victor Vasarely.
For more Information about the Community Art Club, an Art Terms Glossary and to access links for the downloadable resources, click here.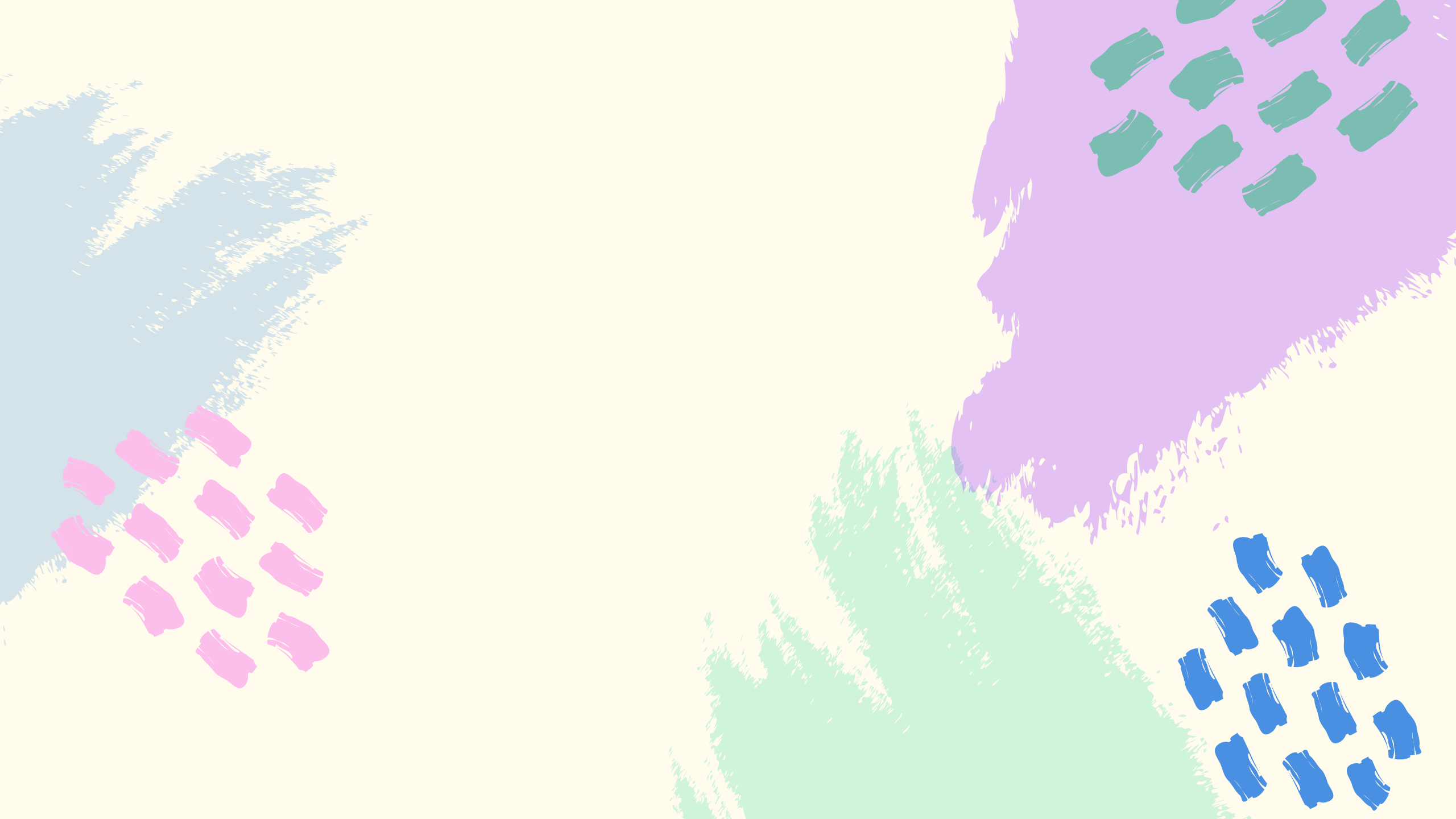 Tell me about Henry Moore...
Henry Moore is famous for making sculptures. Some of these sculptures are of people, that might look at bit strange! These sculptures are often described as abstract because they don't quite look like the real thing.

Sometimes when you look at Henry Moore's drawings and sculptures you can imagine them moving or dancing - like a blurred photo, or left over shadows of movement.
Try posing, moving and manipulating your body to stand like these sculptures. It's a bit like playing Henry Moore's style of musical statues!
Henry Moore
Reclining Figure, 1936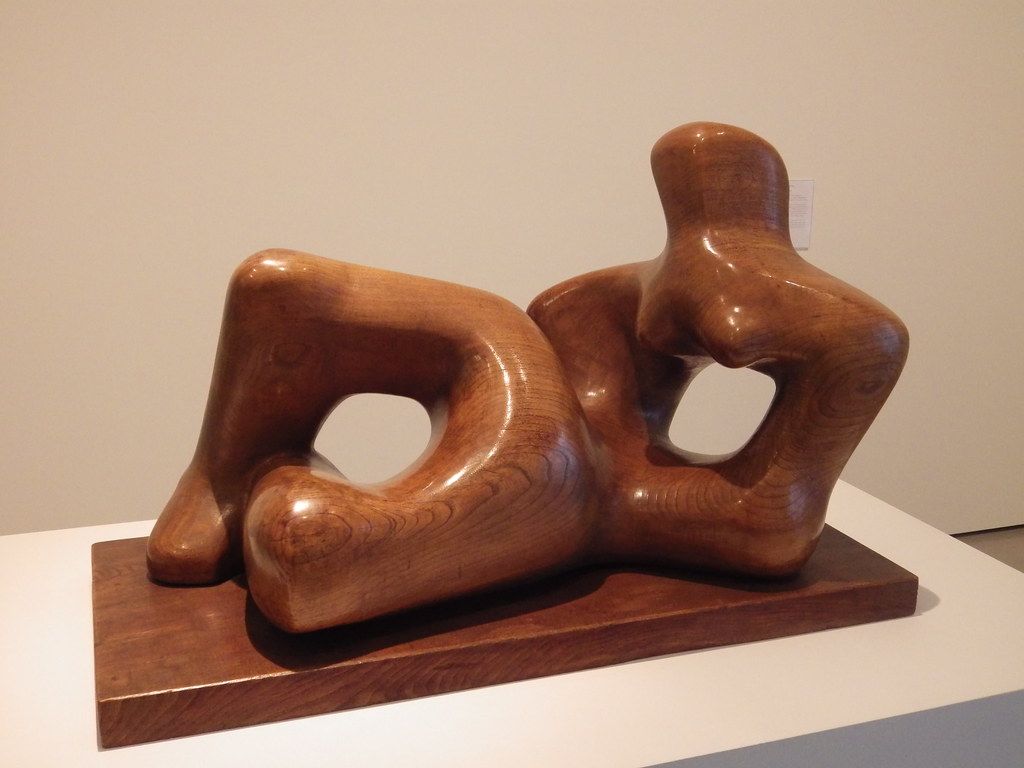 Henry Moore
Five Ideas for Sculpture, 1981
Lithograph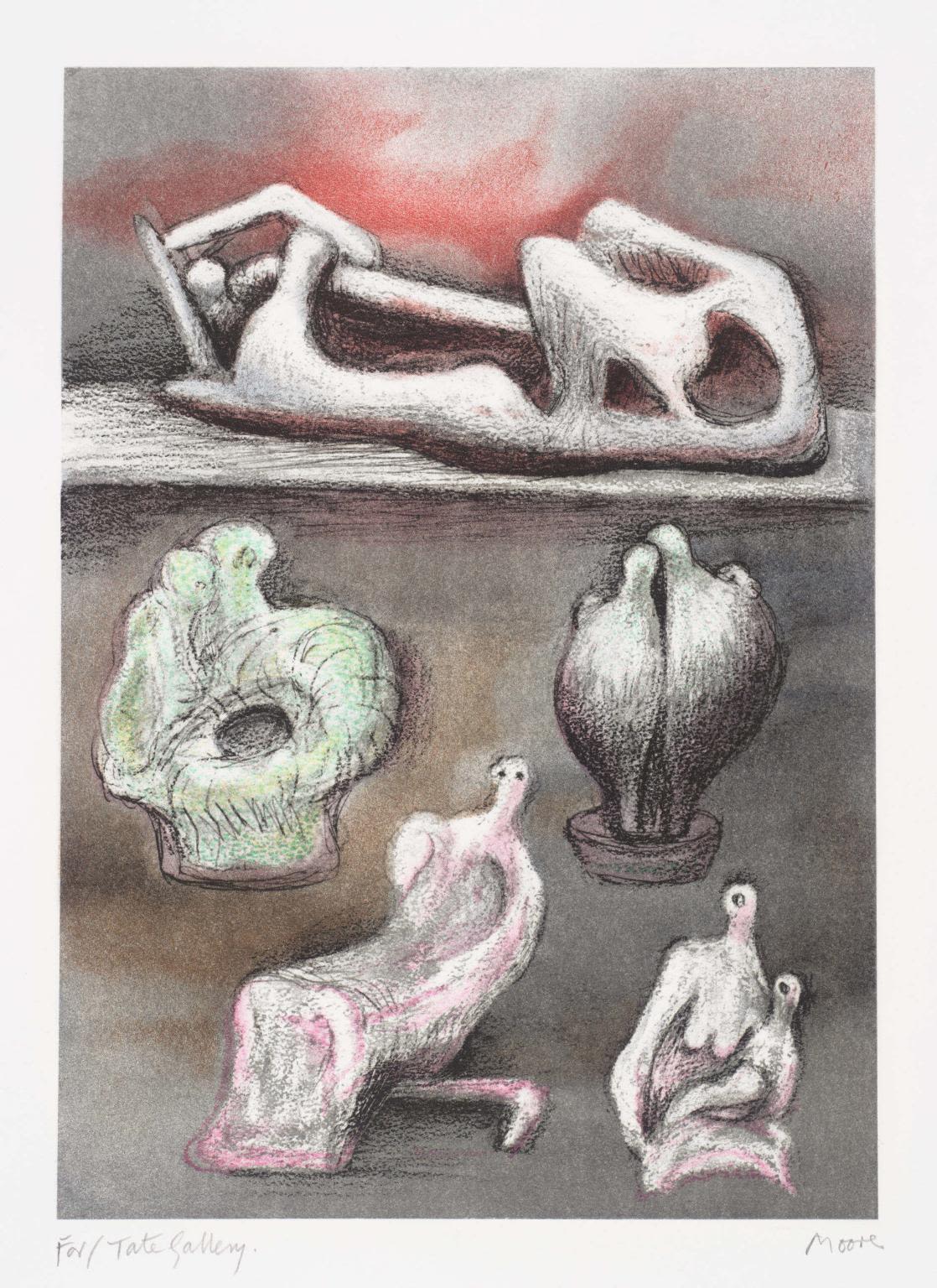 Watch the video below to learn more about Henry Moore and how to sculpt using clay.
Sculptors that draw!
Who is our mystery artist? Find out more by playing this interactive game. Hover over the numbers to find out fun facts about the artist, then click the arrow to reveal who they are!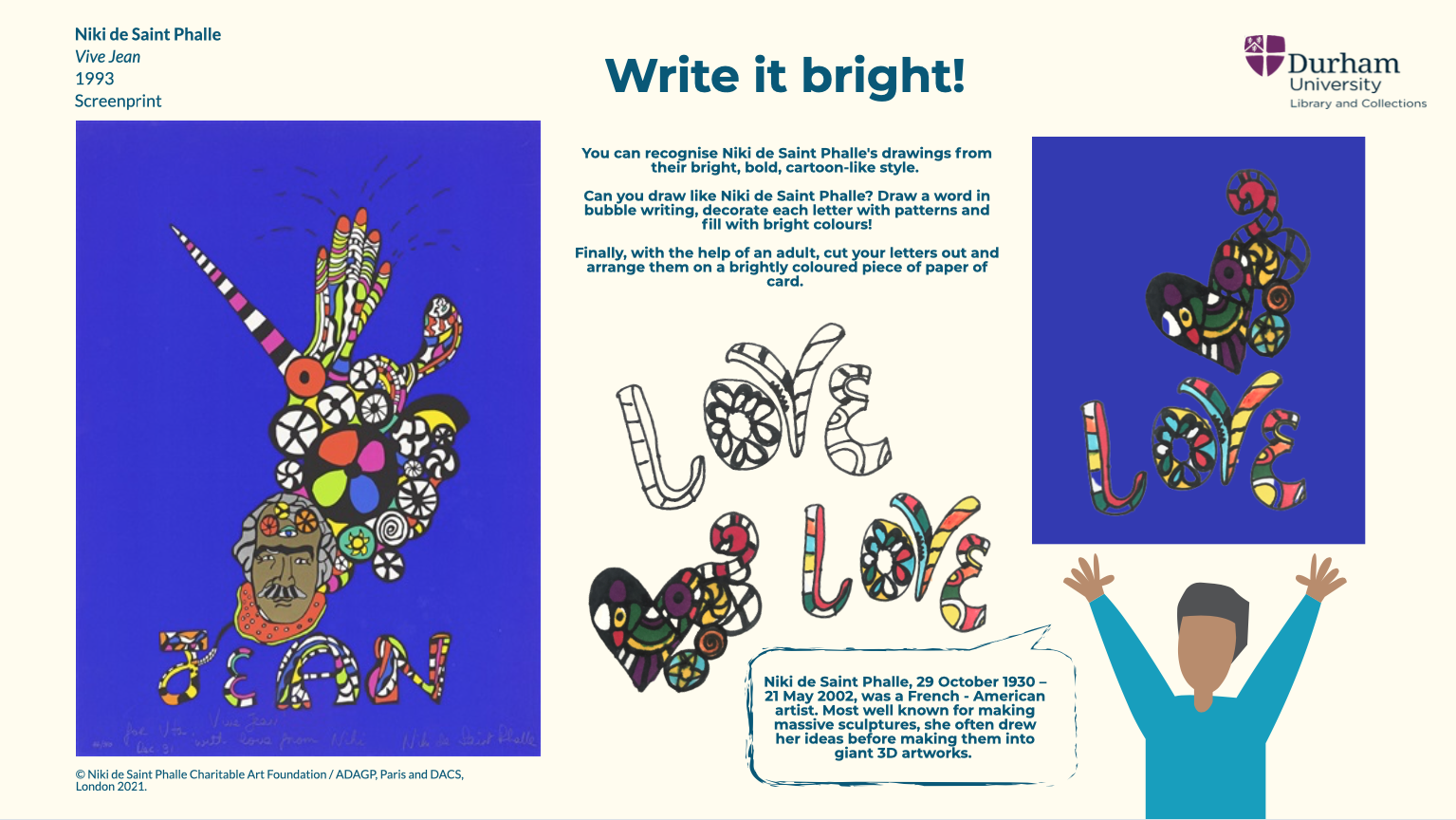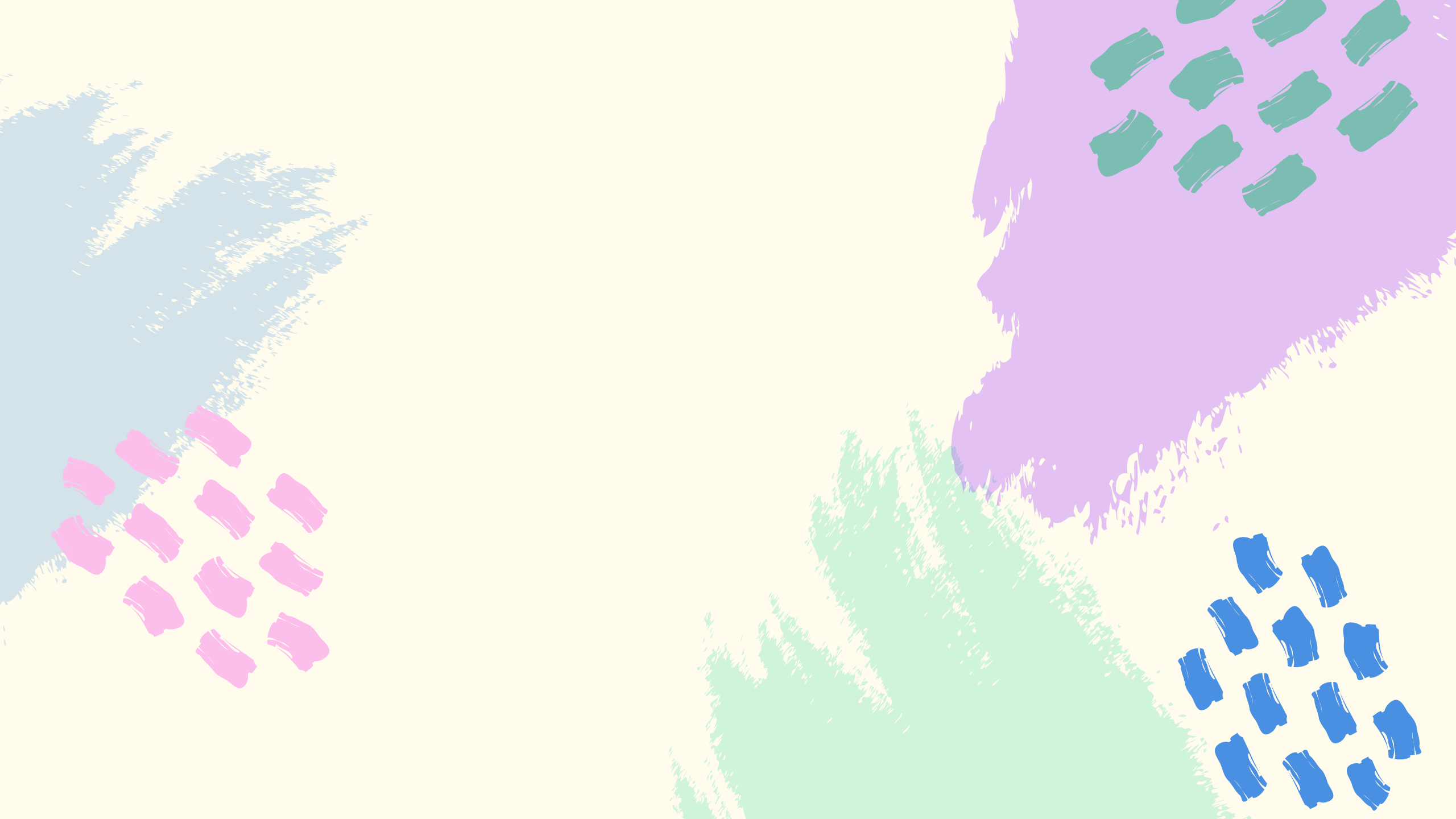 Pop Art
The POP in Pop Art stands for popular. Pop Art is all about celebrating popular objects, celebrities and comic books.
One of the most famous artists in Pop Art is Andy Warhol. He made films, sculptures, paintings and prints! He is well-known for making a special kind of print using a silkscreen technique. Silkscreen printing uses layers of stencils and thin fabric to reproduce the same artwork many times. You can do this by rubbing the paint through the stencil and fabric.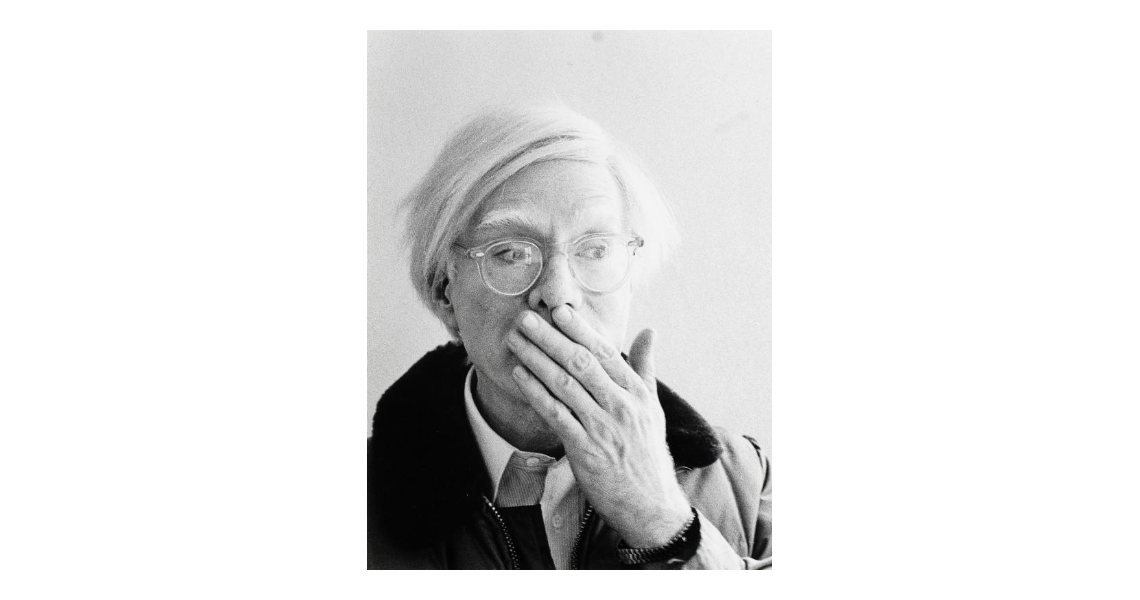 Andy Warhol
Sunday Morning B- 11.73: Flowers,1970-2020
Silkscreen print on paper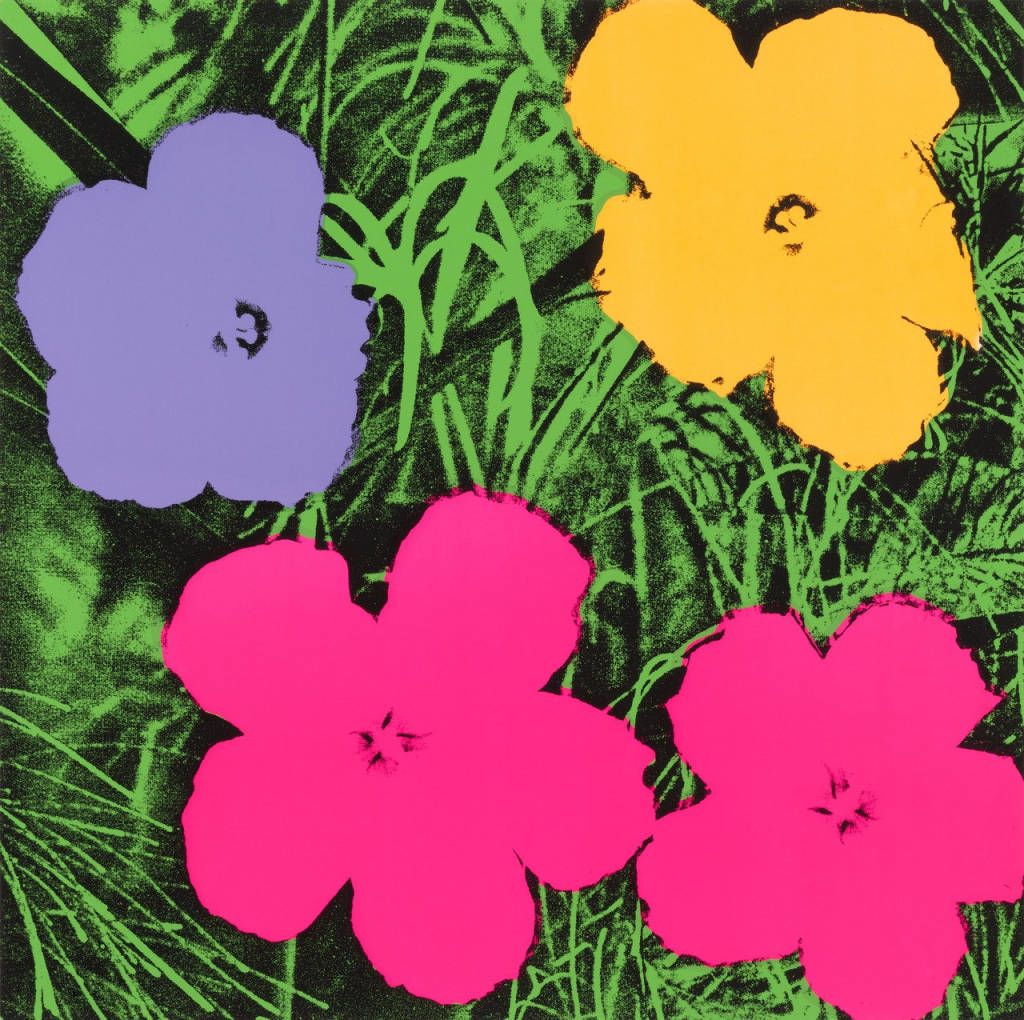 Watch the video below to learn more about Andy Warhol and how to make stencils.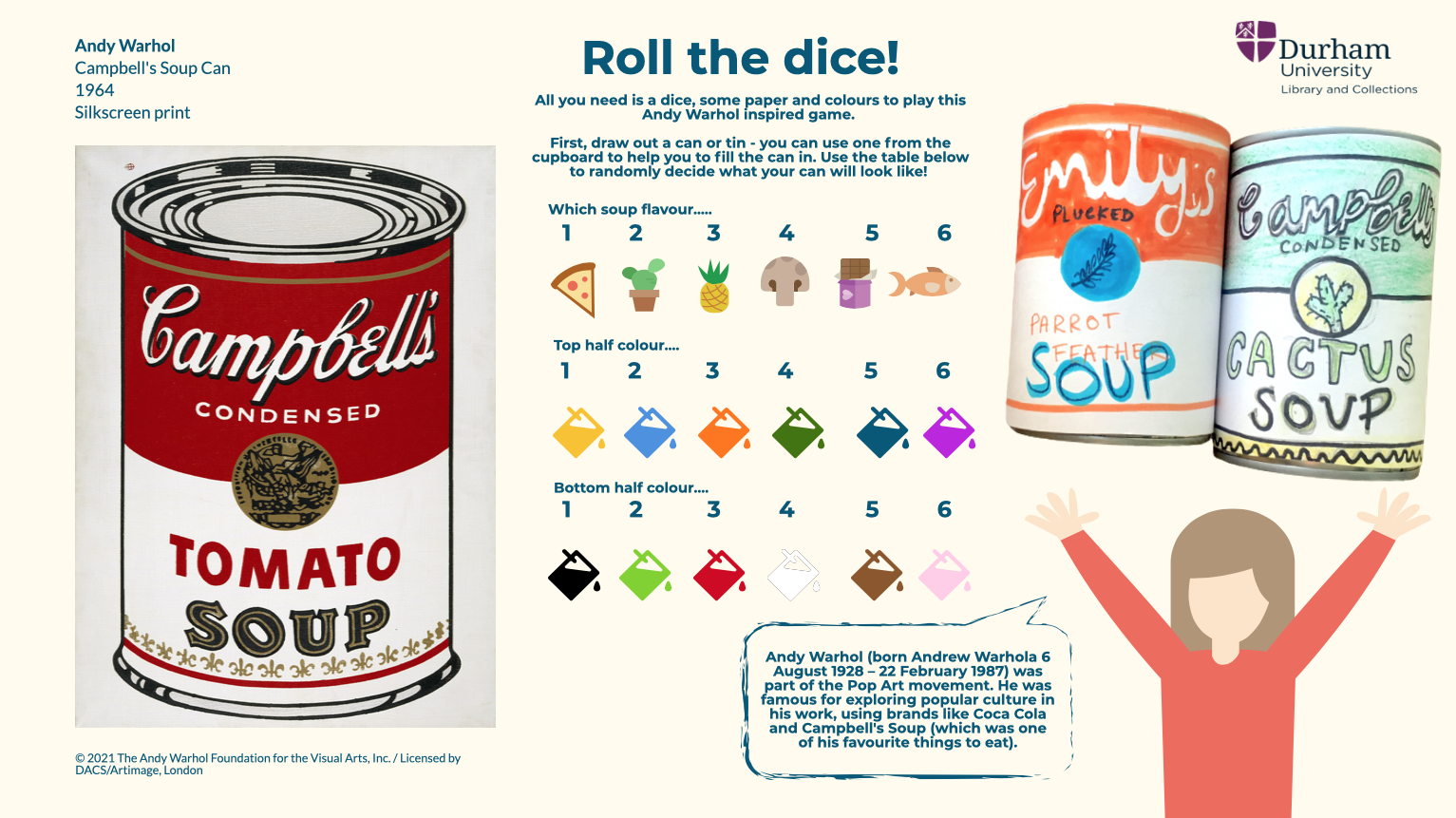 Eduardo Paolozzi
B.A.S.H. (Blue), 1971
Screenprint on paper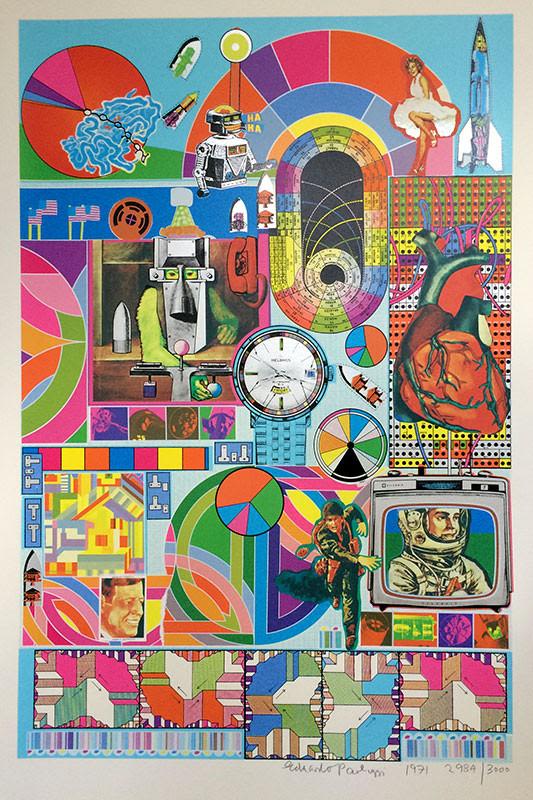 Celebrity Culture
Eduardo Paolozzi was a Scottish Pop Art artist who made brightly coloured collages. In this silkscreen print you can see that he mixed together lots of images. He has used images from readily available popular culture, featuring celebrities, news and advertisements for mass-produced goods.
Can you find...
Hover over the image of B.A.S.H. (Blue) to find all the images listed below.
A Heart
Four American Flags
A Rocket
A Robot
A Red Telephone
An Astronaut
Marylin Monroe
A Television
A Watch
Two Green Hands
What else can you see?
Invent
Like Bridget Riley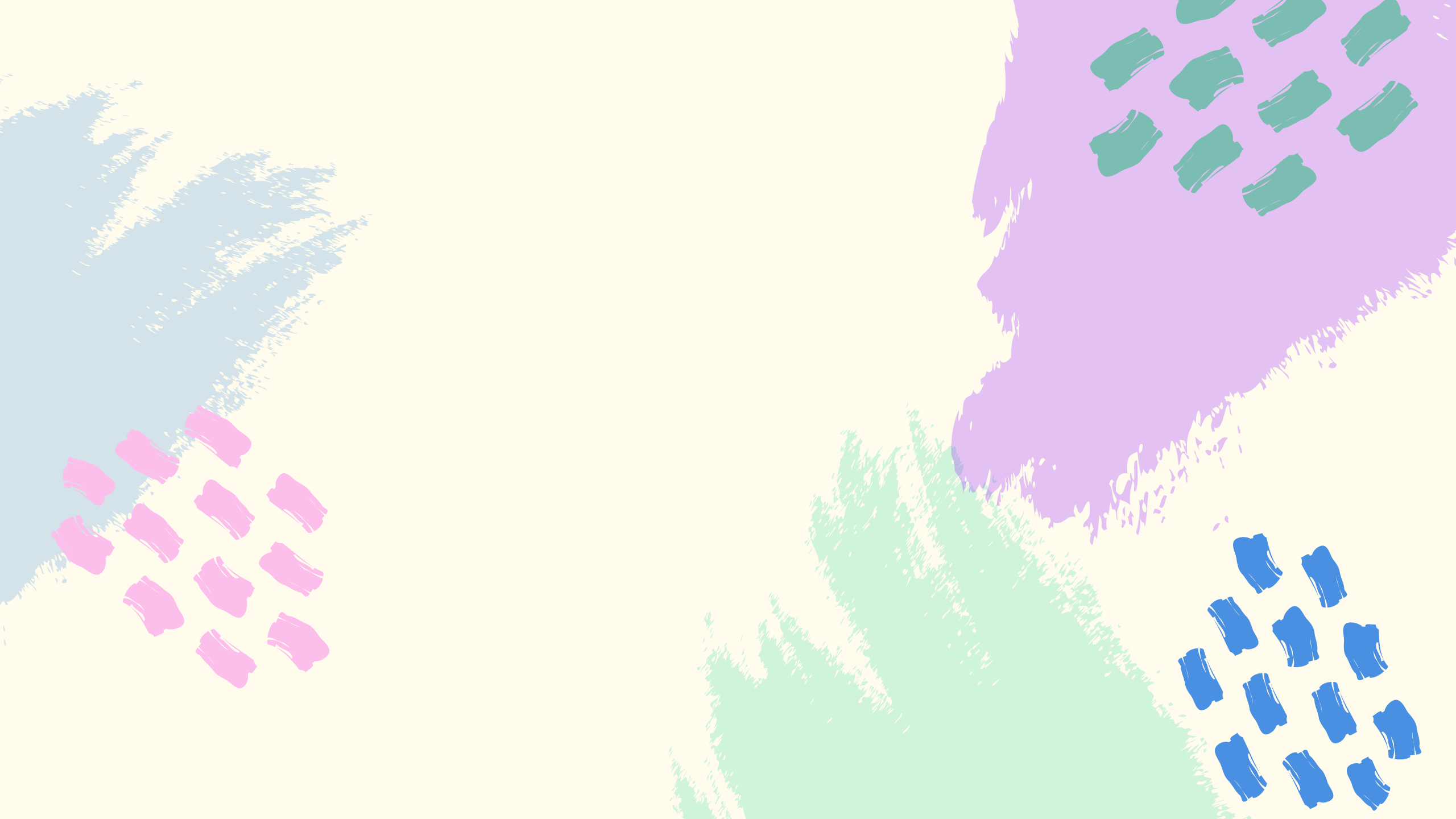 Who is Bridget Riley?
Bridget Riley is famous for making artworks known as OP ART! Op Art is based around Optical Illusion and often uses perspective to play tricks on your eyes.

Born in London, Bridget Riley moved to the seaside town of St Ives in Cornwall. Her work is influenced by nature, by the movement of the sea, sky and life.
Key Words:

Dazzling, Wobbly, Abstract, Hidden, Movement, Patterns, Illusion, Contrast
Watch the video below to learn more about Bridget Riley and fun ways to make optical illusions.
Bridget Riley
Fall, 1964
Emulsion on board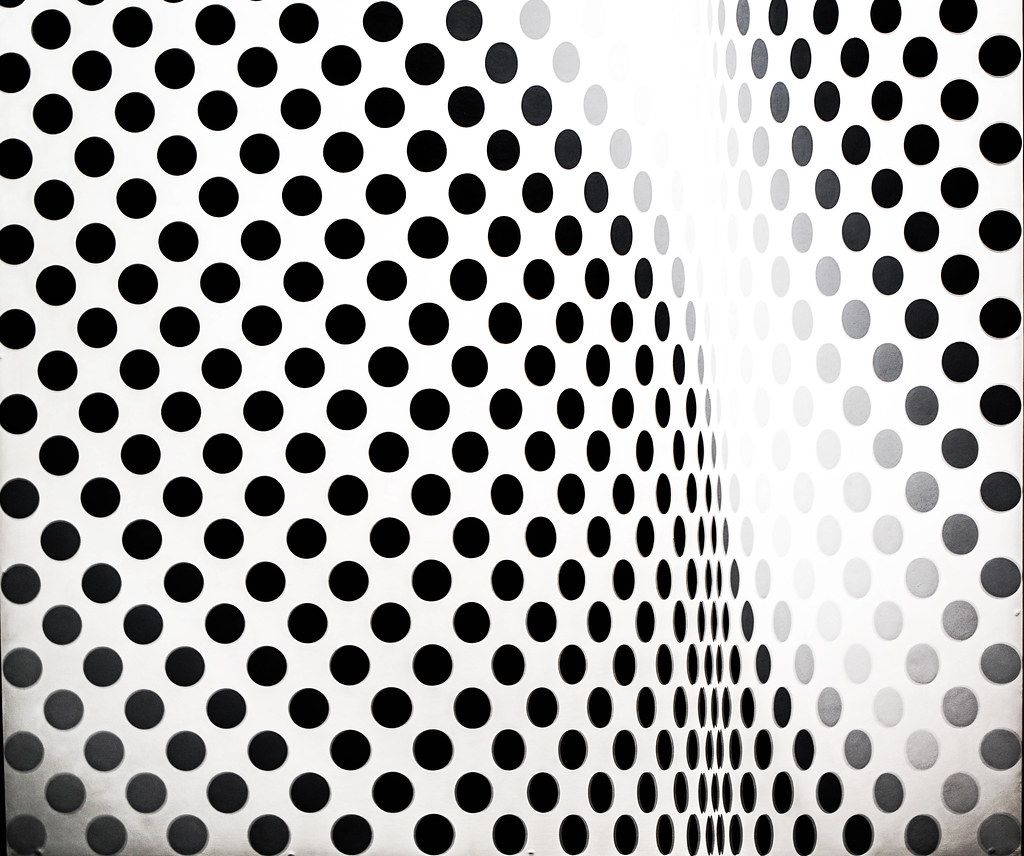 The Grandfather of Op Art
Who is our mystery artist? Find out more by playing this interactive game. Hover over the numbers to find out fun facts about the artist, then click the arrow to reveal who they are!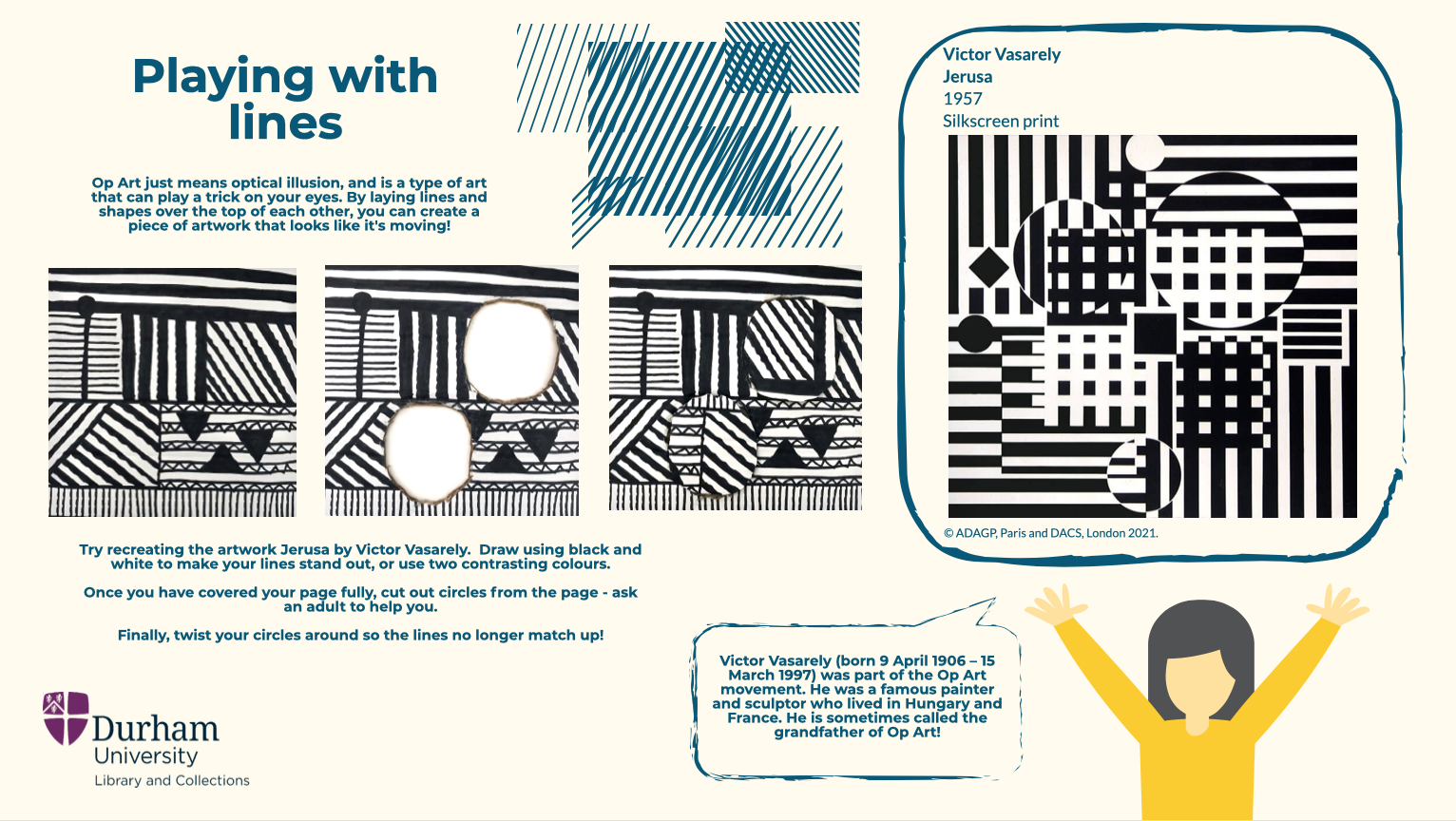 Thank you for visiting...
Thank you for sculpting, printing and inventing with Durham University's Art Collection! If you would like more information about Durham University's Art Collection or would like to book a school visit, outreach or virtual visit please contact Emily Dowler at 4schools@durham.ac.uk
If you would like to see your artwork created using this resource displayed in our online gallery, you can send images of your work, along with your name and age to the Community Art Club! Just email artcollection@durham.ac.uk
---
Download the resources for free!
---
Glossary
Abstract Art does not try to represent an accurate depiction of a visual reality but instead use shapes, colours, forms and gestural marks to achieve its effect.

Activist a person who campaigns to bring about political or social change.

Contrast also known as complementary colours, are colours from opposing segments of the colour wheel. Colours that are directly across from one another on a basic colour wheel provide maximum contrast.

Inequality difference in size, degree, circumstances, and so on; lack of equality.

Figurative art any form of modern art that looks more like the real world, especially featuring human figures.

Geometric or Geometric abstraction is a form of abstract art based on the use of geometric forms (basic shapes like squares, triangles etc)

Op Art a form of abstract art that gives the illusion of movement by the precise use of pattern and colour, or in which different patterns emerge and overlap.

Optical illusion something that deceives the eye by appearing to be other than it is.

Pop Art is based on modern popular culture and the mass media, especially as a critical or ironic comment on traditional fine art values.

Screen printing the technique of creating a picture or pattern by forcing ink or metal on to a surface through a screen of fine material.